We have the NDOC 2012 Gist buckles in stock, so if you're looking to order one, now is the time. Remember, only the first 100 buckles will be numbered.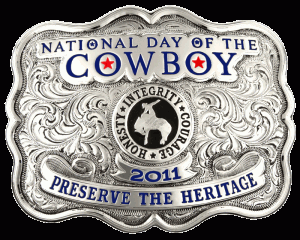 We're accepting orders for art quality 12X18 prints of Bev Pettit's Moonligh Bronc image we used for all of our Hats Off to the Cowboy publicity. Bev Pettit, an Arizona photographer from Skull Valley, donated the image for our event and signed a limited number of the prints for us.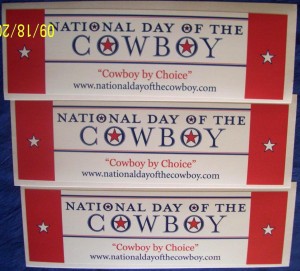 We've got a new batch of red, white, and blue, "Cowboy by Choice," NDOC bumper stickers which look great on guitar cases, luggage, hat boxes, horse trailers, car and truck bumpers.
We still have raffle tickets to win the set of 5 limited edition Hatch posters ($10).