[warning]
Todd Klassy
Todd Klassy is a cowboy photographer located in Montana. He has been creating western photography and photographs of cowboys and cowgirls for many years. His cowboy photography won the International Federation of Agriculture Journalists (IFAJ) Star Prize for Photography for the second year in a row and he has won several awards from American Agricultural Editor's Association (AAEA). Todd's photos have been published by Western Horseman, Range Magazine, Montana Magazine, Family Circle, Popular Photography, Sports Illustrated, Farm Journal, Drovers, Tri-State Livestock News, and many other publications.
Todd Klassy Photography
P.O. Box 250
Bainville, Montana 59212
Phone (406) 282-1718
Email: todd@toddklassy.com
https://www.toddklassy.com
[/warning]
[warning]
Jim Moon
Jim Moon is an Arizona photographer, well known for his spectacular images of Monument Valley, Arizona, as well as his action-filled rodeo and cowboy shots. Moon has the distinction of being the first photographer in the U.S., to have his fine art photography in the Thomas Kinkade galleries.
Jim had volunteered his time to photograph our Oct 22, 2011 fundraiser but ended up in the hospital again, the night before our event. I was looking forward to having him there, especially after seeing his stunning cowboy rodeo photography.
[/warning]
[warning]
Bev Pettit
Fine art photographer, Bev Pettit from Skull Valley, lives on a small ranch in northern Arizona. Bev is an artist specializing in photographing horses and cowboy life. Her work has won numerous awards and is currently being shown in galleries throughout the Southwest U.S. and at the American Royal Art Show in Kansas City.
Bev Pettit Photography
PO Box 199
Skull Valley, AZ 86338
bev@bevpettit.com
www.bevpettit.com
[/warning]
[warning]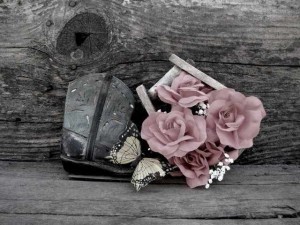 Charles Phillips
Charles Phillips is a nature and western art photographer who chronicles the beauty and history of the Sierra Nevada area. He was born and raised on a ranch, instilling in him a love of the outdoors and the history of the western life, which he depicts in his photographs. He works to record beautiful natural landscapes and western life for future generations. Charles is active in many community organizations, supporting them in fundraising. His work is exhibited at the The Sierra Artist Gallery in Mariposa, California, and has been published in a number of magazines, both in the USA and Europe. Charles conducts photography workshops and classes throughout the Sierras and has won numerous awards for his work.
Charles Phillips has long supported the National Day of the Cowboy through donations of his work. His sweet image of butterflies, boots, and roses was used as the print for our 2008 Valentine's Day fundraisng event, Cowboys at Heart. Copies may be purchased for $10.
Charles Phillips website is http://www.stonecreekgallery.com
Charles may be reached at Stonecreekgallery@yahoo.com
Email orders@nationaldayofthecowboy.com  if you'd like to purchase this limited edition print. 
[/warning]
[warning]
Western Photographers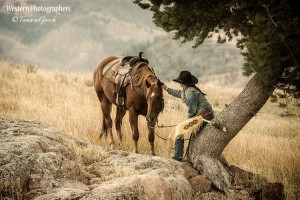 Western Photographers is the inspiring collected photography of Tamara Gooch and Jess Lee.  Together they photograph what they know and love the most; the American West and all that it encompasses. They capture that special spirit, emotion, or scene, from some of the most beautiful and wildest places the West has to offer.
Their extraordinary talent for working with natural light and composition makes their work continually sought out by individuals looking for a unique vision of the American West.  Western Photographers Fine Art Images can been seen at their Winter Range Gallery in Wickenburg Arizona.
[/warning]
[warning]
David Stoecklein
Photographer David Stoecklein was intrigued with the great American West and the cowboy way of life since his childhood in Pittsburgh, PA, where he spent hours dreaming of riding the range alongside Hopalong Cassidy. He was a top commercial and stock photographer for the past 25 years, whose assignments were varied and worldwide, Stoecklein is particularly renowned for his color photography art, prints and posters, which capture the working traditions, customs and culture of the contemporary cowboy.
Also a serious rancher and avid collector of Western cowboy collectibles, Stoecklein lived and worked in Idaho's Wood River Valley with his family. When not out on assignment or working in his studio, he documented the rugged landscape, as well as the Idaho cowboy past and present. The narrative of a bygone era was recreated through his lens in an extensive series which explores the evolution of the working cowboy by detailing the saddles, spurs, hats, boots, bridles, chaps and other gear, worn during the last 130 years, in color and in motion on the open range. Sadly, the West lost one of its most devoted and gifted artists with the death of David Stoecklein on November 10, 2014, at age 65.
Publisher's Note: David Stoecklein was a National Day of the Cowboy 2016 Cowboy Keeper Award recipient.
[/warning]