Thanks to Anthony Imperato, at Henry Repeating Arms, the National Day of the Cowboy organization has another Henry Rifle to help us with our fundraising efforts.  This year's Henry is a Silver Boy. I think this is the first Silver Henry we've raffled, although this is probably our fifth or sixth rifle raffle over the past several years. The folks at Henry have our logo engraved in the butt of the piece and they assign us an NDOC serial number which is also engraved on the rifle.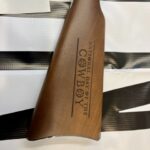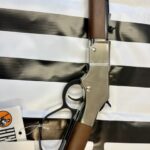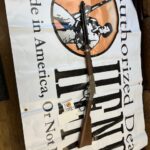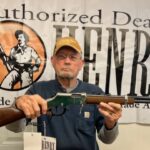 The serial number on the Silver Henry will be NDOC2023.  It's a beautiful, one-of-a-kind rifle since we only raffle one each year.  The vice-chairman of our board of directors, Darrell Wyatt, a cowboy who possesses detailed knowledge of the firearms handling and regulations,  takes care all of the details of the raffle for us, including the correct shipping to the winning ticket holder.
Darrell sells no more than 100 chances to win, at $50 each. If you want to support our work by purchasing a ticket or two or three or more, send a check or money order Darrell's way. Make it out to National Day of the Cowboy. Mail it to Darrell Wyatt, PO Box 506, Amelia Court House, VA, 23002. Remember to include your name and a good phone number where you can be reached if your ticket is drawn.
Good luck to each of you who enter the drawing. The sale of these tickets goes a long way to help us pay our bills and keep working on getting more states to officially recognize the fourth Saturday in July as a day to celebrate pioneer heritage and cowboy culture.