July 14, 2021
Thanks to National Day of the Cowboy board member, Darrell Wyatt, and Henry Repeating Rifles, we have another beautiful, one-of-a-kind, Henry 22LR Rifle to raffle as a fundraising project for the National Day of the Cowboy 501c3.
Darrell arranged to have our logo engraved on the butt stock and Henry Rifles also approved the engraving of the special serial number "NDOC2021". As always, he is handling the ticket sales and the drawing, and he will also take care of necessary paperwork for transfer of ownership.
This raffle will be limited to 100 tickets, at $50 a ticket.
The drawing for the winner will be held as soon as all 100 tickets are sold, which would hopefully be before July 24th, 2021. I've also posted information about the raffle and pictures of the rifle on our Facebook page, so a number of tickets have already been sold.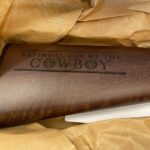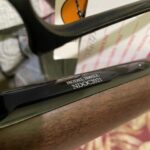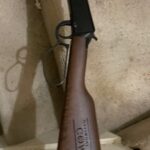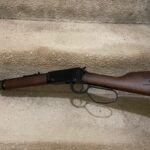 This raffle will help us keep the National Day of the Cowboy campfire burning after a tough year in 2020.
To get your tickets, send your check or money order, made out to National Day of the Cowboy, along with a self addressed, stamped envelope to:
Darrell Wyatt, PO Box 506 Amelia Court House VA 23002
Darrell will then mail your half of the ticket/tickets back to you so you'll have them  prior to the drawing.
If you can, it would be good to let him know in advance that you're sending money for tickets by emailing him at
Thanks for celebrating and supporting the National Day of the Cowboy.
Good luck to you!