In mid-May 2015, the Texas state legislature made Texas the tenth state to pass the National Day of the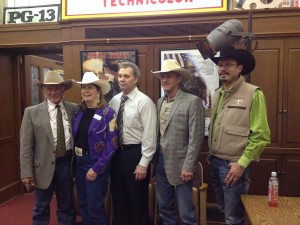 Cowboy bill, following the lead of  Wyoming, California, New Mexico, Arizona, Oklahoma, Oregon,
Mississippi, Kansas, and Virginia.
Former Texas Senator, Jeff Wentworth, started the wagon rolling in Austin when he first sponsored and achieved passage of the NDOC resolution back on 2009. He sponsored the resolution and saw it pass again in 2011. It was sponsored in 2013 by Senator Donna Campbell, but remained a resolution. Then in 2014, at the urging of El Paso's Bernie Sargent, Texas Representative Joe Pickett took up the cause to see the NDOC pass as a bill which would award permanent status to the National Day of the Cowboy in the Lone Star State.
In March, 2015, Cowboy/rodeo legends Larry Mahan and Bobby Steiner, Western Wishes founder, Donnalyn Quintana, Ron Whitten of Cavender's Boot City, and Patrick Dudley from the Texas Department of Agriculture, all came to the House committee hearing in support of Pickett's National Day of the Cowboy bill. It passed unanimously out of the committee (which we were told rarely happens) and subsequently went on to a full vote in the Texas House and Senate, sponsored in the Senate by Senator Craig Estes, passing in both branches. The bill is now on its way to Texas Governor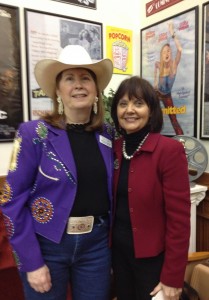 Abbott for signing into law. No word yet on when the signing might take place, but we'll give you a heads up if we know, so that those of you who want to be present for the signing will have an opportunity to do so.
If you live in one of the remaining 40 states yet to pass the NDOC bill, and you'd like to see it happen in your state, send an email to info at nationaldayofthecowboy.com, and we'll help you get to work on it.
Become a supporting member today and help us keep this wagon rolling forward.
Hats off to the cowboy and cowgirl!
The National Day of the Cowboy non-profit organization works to contribute to the preservation of America's cowboy culture and pioneer heritage so that the history and culture which the National Day of the Cowboy bill honors, can be shared and perpetuated for the public good, through education, the arts, literature, celebrations, gatherings, rodeos, and other community activities.